"Before coming to this ADC, I had attended other adult day care centers, but this ADC is the best. I love coming here every day as this place makes me feel happy and constantly be in a good mood. I have already been attending Fairview Adult Day Care Center for 6 years.

I am a psychologist by profession. I used to work as a kindergarten director in my home town, Baku. This kind of work is familiar to me. I know what it is to always entertain people and make them feel happy.

I highly value the staff's efforts to make clients feel good and healthy. They are great. I found my home here. We have everything – excellent physical activities, social groups programs, music programs and a wonderful singer. We have great talk shows, interest groups. We discuss very interesting topics, where we can also learn from each other.

We celebrate the birthdays of famous poets and musicians. And we also celebrate our own birthdays. I love preparing for these events and everyone does. We put makeup, dress up and come to congratulate each other. It is a lot of fun to do all that. We have great time and lots of smiles here.

Quite often I wake up feeling very sick. Then I put my makeup, get dressed to come here. And as soon as I arrive, all my bad feelings go away. It is amazing. I feel so much different here!

It is wonderful to be among these caring people. The staff here is fantastic. The nursing care is wonderful. Regular check-ups are so helpful. The nurses helped me avoid very difficult medical conditions on a few occasions. They prevented serious complications I might experience. I am so grateful to them for that.

My kids are constantly asking me why I keep coming here. I told them to come and see this place. Then they would understand what I mean.

I live in Brighton Beach and there are many other adult day care centers, but none of them is like this one. I have gone to some of them. They are not as good as this one."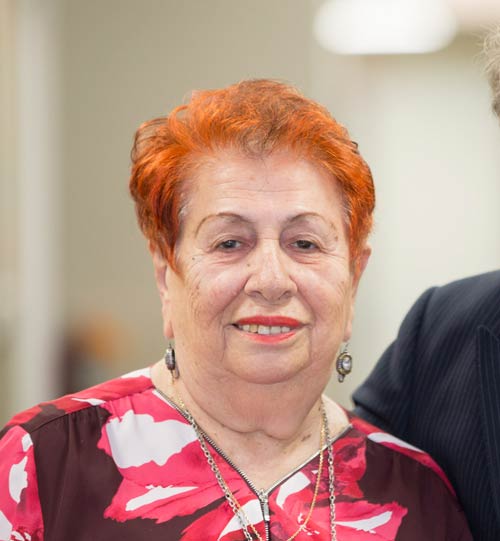 I have been coming to Fairview Adult Day Care for eight years now. It is great to socialize with people of my own age.

The staff is amazing. Our director, Rena, is a really nice, caring person. She treats me like she is my daughter. Her approach to everyone is the same. I can't imagine finding any other place where we could have such wonderful people looking after us. They make us feel highly valued.

We can't fault the medical therapies either. Our sugar level and blood pressure are regularly checked. We can get dental treatment and physiotherapy here too.

There are really good dancing classes and yoga sessions twice a week. Yoga helps me tremendously. The entertaining programs are fantastic. There is no need to go anywhere else to find all this. Everything is here for us under one roof.

We always enjoy interesting new recreational programs. This is why I still come to this lovely place. My husband comes here too because we adore this place.