Hypertension Care
At Fairview Adult Day Care Center in Brooklyn, we are very committed to helping all clients with their health and well being needs – including hypertension care. Specifically, we take a proactive approach with monitoring our clients' blood pressure so we know if there are any changes. We also administer prescribed medications, and hypertension care and support is incorporated into all of our daily services.
Integrated Care
We want our clients to experience the best possible day they can have. Our approach is both holistic and humanist. This means that we integrate health and well being into everything we do. Meeting the needs of our clients, and helping them enjoy life, is always at the forefront. For our clients needing hypertension care this includes:
Daily blood pressure monitoring
We monitor blood pressure daily (in the morning) to support hypertension care. Our nursing staff is qualified and experienced. Our health professionals also administer medications as needed during the day for hypertension and any other conditions.
Menu choices
A low-fat and low sodium diet is usually recommended for anyone with hypertension. We have a range of tasty menu options to choose from, all developed by a registered dietitian. We will help and provide advice on the best choices to suit the needs of hypertension care.
Our menu options always include plenty of healthy fruits and vegetables. Eating a wide variety of colorful fruits and vegetables is one of the best things you can do if you have hypertension.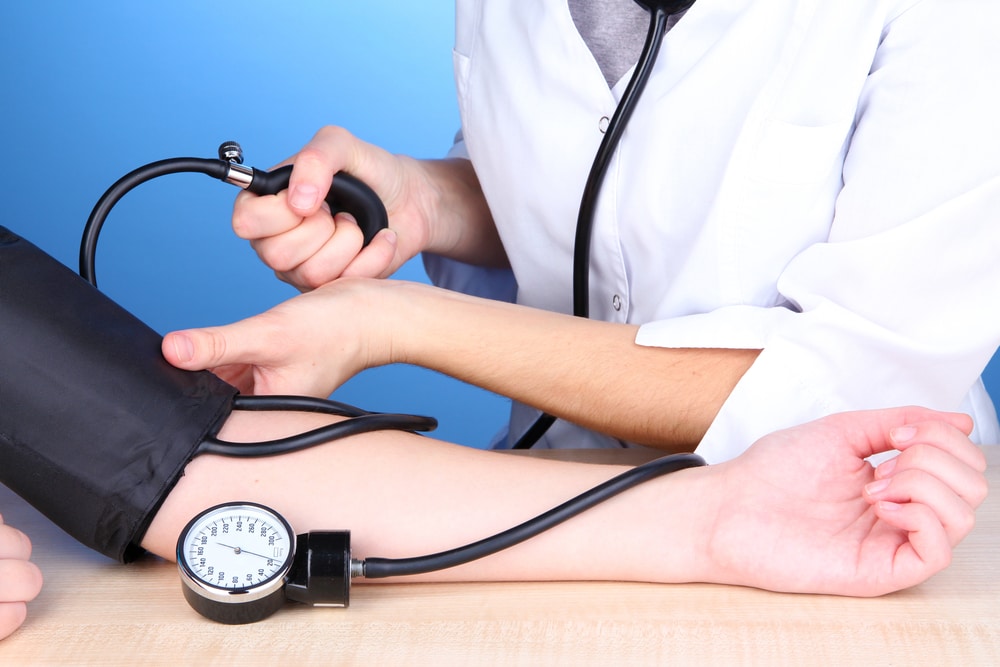 Physical therapy
Physical movement helps to both manage and lower blood pressure. Our caring physical therapists provide a safe environment for physical activity within people's capabilities, and tailor exercises to meet individual needs.
Moderate and regular exercise is an important part of managing high blood pressure levels.
Therapeutic recreation activities
Reducing stress is also an important part of managing hypertension care. One way to do that is, of course, recreation. Relaxing and having fun is a great way to lower stress levels and have a good time, too.
We have a wide range of recreation programs to participate in. Residents and patients in our adult day care center engage in everything from choir singing, to puzzles, to yoga, and even shopping trips together.
Occupational therapy
Anyone who is recovering from a stroke, or a physical or brain injury, or is elderly, may be adapting to many new physical and cognitive changes. Our occupational therapy program provides a calm and supportive environment to adjust to any changes. This therapy program also helps clients learn to how to improve skills and abilities.
Knowing how to cope with changes in both our cognitive and physical functions is an important part of hypertension care. Changes in our body can be stressful, and our occupational therapy programs help to remove some of this stress in a fun and safe environment.
Hypertension care at Fairview in Brooklyn
If you would like more information on our admissions process, or to arrange a visit to our facility to view our friendly home-like environment, please contact us here. Or simply come in to see us at any time.
Our warm and welcoming team at Fairview Adult Day Care Centre in Brooklyn is always on hand to help. We are able to support any clients needing specific hypertension care while they are with us during the day.