Our Facility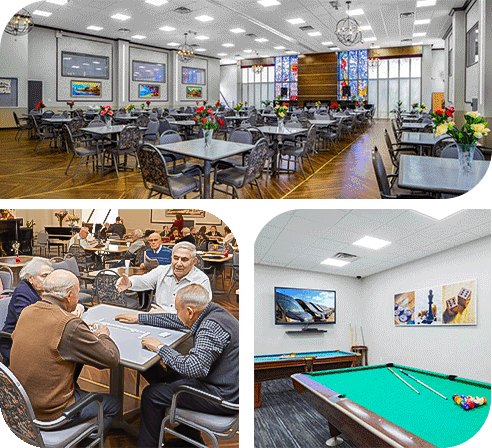 The building of Fairview Adult Day Care Center is conveniently located in Canarsie in the heart of Brooklyn NY. Our day care center is committed to providing a fun, uplifting, and nurturing environment to our clients. One important way we do that is by offering the very best facility we can.
We know that the health of our clients is key. So, our nursing rooms feature modern technology and are staffed by dedicated and caring nurses. Also, our expansive gym is run by qualified and experienced therapists.
Rooms for activities
In many ways, we like to think of our facility as an entertainment center with, of course, the very best health and nursing services on hand when needed. We have kept our decor bright, breezy and uplifting to match the upbeat mood in our facility.
Our other main focus is on our clients' mental wellbeing and happiness. As we are a special home away from home, we want to fill everyone's days up with interesting activities and events. Therefore, our approach here is to offer a wide range of fun things to get involved in, we know that each of our clients has different tastes and preferences.
To that end, our yoga room caters to those who love deep breathing as well as a gentle stretch. We have a great spacious area for dining, live music and dancing, which is the most favorite one for most clients. Music is loved by everyone whether it's 9 am in the morning or 3 pm in the afternoon. So, we always have a place where people can sit, relax, and listen to some music.
On the less physical side, our arts and crafts rooms allow our clients to let their creativity fly while engaging in a range of classes and workshops. Discussion groups provide the perfect outlet for sharing and caring for other clients or for discussing the day's news.
Hairdresser
At Fairview, we have an onsite hairdresser that many of our clients, both male and female, visit. We encourage our clients to look after their appearance. In addition, we arrange shopping trips so that our registrants can look stylish. Looking good is a good way to help boost self-esteem so we try to help them look groomed.
As one of the best adult day care centers in Brooklyn, our goal is to make people feel happy.
Meals
We try to create a family atmosphere and so food is important. We offer Kosher food. In addition, we provide our clients with traditional Russian meals. Many of our clients appreciate that they can still have cutlets, shashlik kebab and Borsch beet soup. All of our recipes are designed by a registered dietician to make sure that they are healthy.
We do take into account that many of our clients are on restricted diets and adjust the food accordingly. Food is a small way that our clients can connect with their roots and makes sure they feel at home.
Here we try to provide as much celebration as possible in the lives of our clients.
We hold regular parties in our facility. These may be to celebrate holidays or birthdays or just because it's always good to have a party! Our clients enjoy these celebrations and the fact that singers and entertainers come along to help increase the party atmosphere.
Our friendly and compassionate staff are always on hand to help our clients enjoy everything Fairview has on offer. Feel free to come and visit our center and the facility. You don't have to be a member to have a look.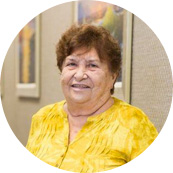 I've been coming to the Fairview Adult Day Care Center for 18 years! This was my first and will be my last ADC. I've spent quarter of my life here. I love the staff and people here so much.
Testimonial,
Adalia Lashchever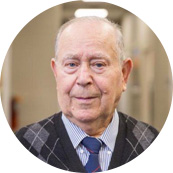 I am 86 years old and have been coming to the ADC for nine years. I enjoy the activities at this ADC. I have never tried any other adult day centers, but I really like this one and cannot fault it.
Testimonial,
Moisey Azov