Diabetes Care
Diabetes care for those living with the condition is not easy. It requires a good deal of self-control and self-discipline when it comes to diet and lifestyle. You must perform blood sugar tests and/or dose yourself with insulin. For elderly people, a diagnosis can be overwhelming.
However, a diabetes diagnosis is not the end of the world. Like most conditions, diabetes can be managed to a large extent. One of the most important things people with diabetes need is support and some additional healthcare services.
Many diabetics go to an adult day care center to access a variety of support services. They also get to interact with fellow diabetics. This is of vital importance for elderly diabetes patients. Often, they live isolated lives.
Living alone, they don't always take good care of themselves. An adult day care center is the ideal place for them to visit.
Diabetes care services at our Adult Day Care
1. Education on diet and lifestyle
Diabetic teaching and nutritional counseling are very important for our clients. People with diabetes can access information and attend sessions that address the importance of diet. The links between poor diet and rapid changes in blood sugar levels are shown to our clients.
The associated risks that come with a diabetes diagnosis such as cholesterol problems are explained. Lifestyle choices such as taking regular exercise are also emphasized. There are demonstrations of examples of age-appropriate exercises.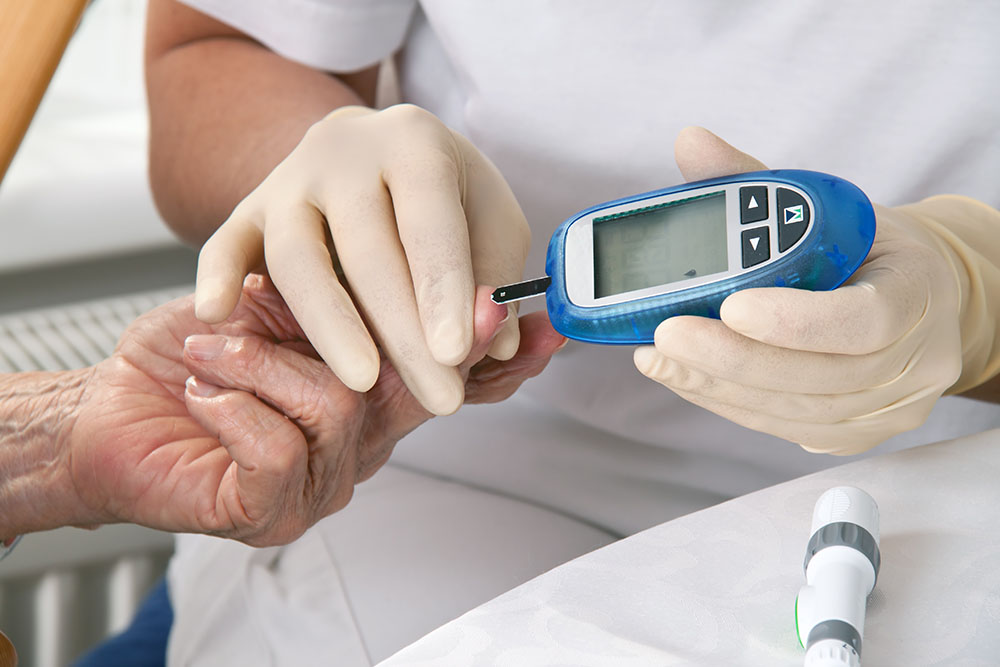 2. Podiatry
One of the most important risks diabetics need to be aware of is the loss of feeling in their extremities such as their feet due to a decline in blood circulation. A small wound on one of the feet can become infected easily due to poor circulation.
Without care, the result is gangrene which may result in an amputation. Elderly people may find it difficult to check their feet. At an adult day care center that offers diabetic care services, help is at hand.
3. Dental services
People with diabetes are more susceptible to dental issues including gum disease. It's important that their teeth are checked regularly. Early detection of issues means quick interventions with no lasting consequences.
4. Blood sugar monitoring and medication management
Diabetics have their blood sugar levels monitored at our ADC in Brooklyn, NY. The importance of interpreting the results of a blood sugar test and how to administer medication are emphasized. Those who need help with injecting techniques and managing their insulin pumps can get the assistance they need.
5. Emotional support
Individual and group interaction are strongly encouraged at our adult day care. For many, it will become a highlight and the epicenter of their social lives.
Emotional support in the form of group sessions is offered for those who choose it. Many people find that having a platform to share their diabetes successes and frustrations satisfying. Others find that they learn a lot from fellow diabetics that they can do to make managing their condition easier.
Although we have social workers, our nurses support counseling for clients. In addition, we offer a lot of recreation activities and relaxing classes like chair yoga, breathing.
At the Fairview Adult Day Care Center in Brooklyn, NY, we pride ourselves on the professional levels of services and care we provide for diabetic clients. We aim to give them good diabetes care to maximize the chance to manage their condition while maintaining their dignity and quality of life.