Adult Day Care in Brooklyn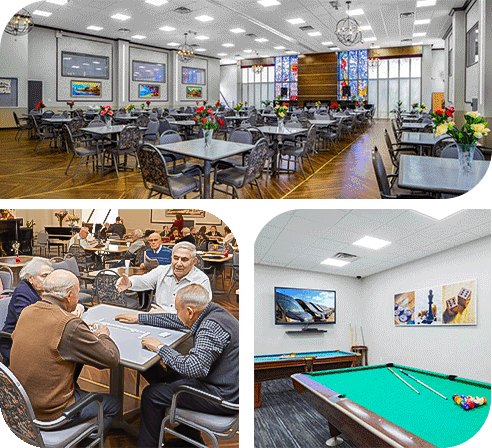 We provide our clients with a variety of services to help them in their daily lives. Our priority is to keep all our registrants healthy, happy and independent. As our Director of Operations, Rena Rafailova says, "We foster independence". We want to make sure that our clients can continue to live independently for as long as possible. We try to make sure they are able to continue to care for themselves for as long as they can.
Our Brooklyn based adult day care has a family atmosphere. We love to see our clients happy and enjoying themselves. We work to keep all our registrants mentally and physically active so they do not have to go into permanent care. Many of our clients do not have family nearby; we make them feel loved and part of the Fairview family.
Fairview Adult Day Care in Brooklyn offers four main areas of service: Entertainment, Gym and Rehab Therapies, Nursing Care and Social Services. Each of these sections works together to help our clients to stay healthy and independent.
Recreational activities
Our excellent day care for adults in Brooklyn offers a wonderful recreational program. We provide daily concerts and live entertainment to our clients. Many of those who use our facility are Russian speakers and we provide a Russian Program. As part of this, we often have Russian songs featured in our performances. We also have an adult day care choir, which our registrants take part in. Clients also give theatrical performances.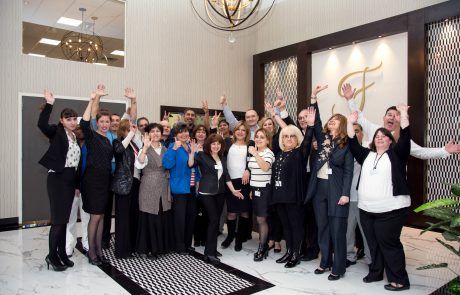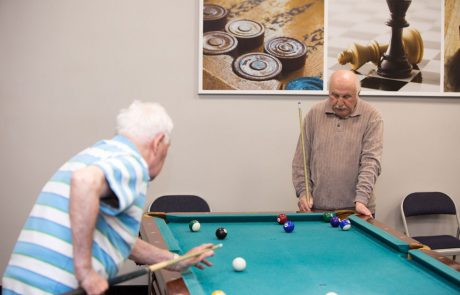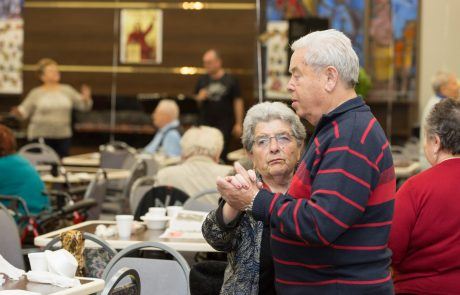 Trivia and craft activities
There are often singing contests, where our clients can win various prizes. These are not the only contests we run, registrants can also win prizes for games, poetry and other areas. After all what is life without a little competition?
Part of our philosophy is that we encourage healthy minds. Our Brooklyn based adult day care has regular trivia and craft sessions. Many of the testimonials from our clients say how much they enjoy these sessions. They often mention how the social aspect is part of why they keep coming back.
As well as encouraging our clients to keep practicing old skills, we give them the chance to try new things too. As well as holding classes in knitting and jewelry making, we also help our registrants to develop computer skills. This is a chance for them to learn something new but also makes it easier for clients to keep in contact with old friends who may be overseas or family members who may be far away.
Russian programs in Adult Day Care in Brooklyn
This social aspect is encouraged through our Russian Programs too. Most of our members of staff also speak Russian. Many clients find it easier to take part in our activities because of this common language. This allows many clients to reminisce in a shared language. Many share songs and memories of their youth.
Physical therapy
Some of our clients are working to improve orthopaedic conditions or arthritis related pain. Others are looking to slow down the effects of aging. In all cases we find ways to help them. Working in adult day care in Brooklyn, we realize that many of our clients want to stay as active as possible. We do our best to help them in a supportive and caring environment.
Physical therapists generally spend more time with their clients than doctors do. Our therapists listen carefully to what our registrants are telling us and find ways to help them. They may seem like small steps, but over time they add up to big results. No one is pushed too hard or beyond his or her limits. By working at our clients pace we achieve the results everyone wants to see.
Exercise
While physical therapy helps the body, many of our clients also find that it also helps their minds and wellbeing. Physical exercise, even gentle exercise, can improve the mood.
Many of our clients also find that it gives them an opportunity to socialise in a different way. Watching each other improve and supporting each other in their journey gives our registrants an opportunity to socialise in a completely different way. It gives them a whole new way to feel part of the family atmosphere we create at Fairview Adult Day Care in Brooklyn.
While we want our clients to improve their physical wellbeing, we make sure that everything is done as safely as possible. We pay attention to each registrant's condition and physical tolerance when encouraging them to perform an exercise.
The care provided by our compassionate and caring nursing staff is the backbone of our Brooklyn based adult day care. All of our clients have medical plans and we speak to their coordinators to make sure we stick to them.
Daily checks
On arrival in the morning, the nursing staff checks the client's blood pressure. We also provide information on how or when our clients need to take their medication. We check for insulin levels in our registrants with diabetes and monitor their health throughout their time with us.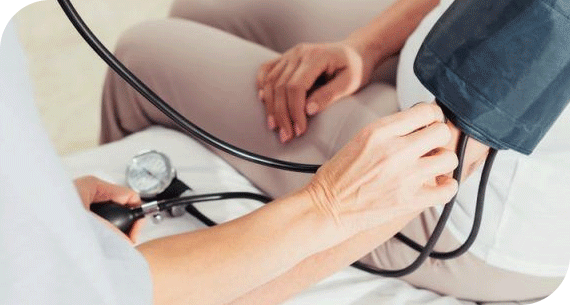 Health education is taken seriously at Fairview Adult Day Care in Brooklyn. Our nursing staff will give our clients counselling on their diets and nutrition. We also run a weight management program. As part of this we also monitor their pulse and weight as well as blood pressure. We will also explain what the medication the client is taking does, any side effects and what to do if they miss a dose. We present information on what to do in a snowstorm, heat wave or other serious weather.
Providing senior day care in Brooklyn is a serious undertaking. We encourage our nursing staff to check with our clients that they are taking their medication and are happy with it. We have a list of the various specialists our clients are being treated by so we can consult with them if we need to.
Any treatment our nursing staff gives is performed under the orders of a doctor.
Here at Fairview Adult Day Care in Brooklyn we know that sometimes people need help beyond the need to stay mentally and physically active. They need specialized knowledge to help with benefits. Their family may be too far away to help. This is why we offer a range of social services.
Our clients are more than just clients; they are part of the wider Fairview family too. We try to give our registrants the social and emotional support they need to remain independent.
Personal administrative support
If our clients are having problems with benefits, we will help them solve these problems. Sometimes they only need to be pointed in the right direction. Other times we may need to make a phone call for them or help with writing a letter. Whatever it is they need, we will be there with a helping hand and a useful piece of advice.
All this can be challenging enough for seniors who speak English as a first language. Many of our clients do not. This is why we have not just one but two Russian speaking social workers. They assist our clients in navigating the benefit system. They also help them stay informed about their healthcare and the state of their benefits.
Social workers
Raisa and Alla help act as a central point at our Brooklyn based adult day care and our clients love them for it. Both of our social workers are frequently sought out to provide help to our clients.
As well as providing practical advice, our social workers also provide emotional support.
Emotional support
Many of our clients do not have family nearby. Raisa and Alla help to provide this. They lead larger groups of 10-12 people where our registrants can discuss issues. It also gives people a chance to share their experiences. This can help our clients see that they are not alone with what they are facing.
They also offer one on one counselling. This can help clients who are having problems they don't want to share with a whole room. It can also be an opportunity to work on clients' emotional skills.
Getting older can be difficult enough. Doing so in a place where you cannot always easily communicate with those around makes it even more so. Having Russian speaking social workers makes it easier for our clients to adjust to the changing world around them.
We are family


Here at Fairview Adult Day Care in Brooklyn, we pride ourselves on the warm and loving spirit that exists in our facility. We are happy that we have created a place full of love and happiness for our clients. A place where they feel supported and cared for. Fairview is a place full of music, interesting discussions and a lively atmosphere.
If you read the testimonials some of our clients have given, you will see how much they enjoy their visits to this adult day care in Brooklyn. We are very proud that so many of our registrants have been with us for such a long time. Our goal has always been to help seniors remain independent and allow them to continue to enjoy their lives. As you can see we have managed to achieve this.
The family atmosphere we have generated shines through. Our clients love the support and care our staff give them. Our staff is proud of the difference they are making in our registrant's lives. Many of the staff have also been amazed by how much they have learned spending time with them.
Our mission has always been to ensure that seniors are living their best life, physically and mentally. We have found that balance.
If you or a loved one is interested in adult day care in Brooklyn then get in contact with us and see what we have to offer. Why not take advantage of our free trial day?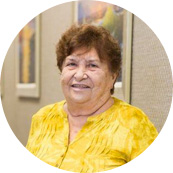 Я приезжаю в Fairview уже 18 лет! Этот центр я нашла «с первой попытки» и остановилась на нем как на своем самом прекрасном выборе. Я здесь почти четверть жизни!
Testimonial,
Adalia Lashchever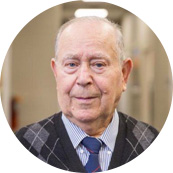 I am 86 years old and have been coming to the ADC for nine years. I enjoy the activities at this ADC. I have never tried any other adult day centers, but I really like this one and cannot fault it.
Testimonial,
Moisey Azov