The Benefits of Rehab Therapy for Seniors
One of the many benefits of rehab therapy is the opportunity to get seniors even more active than they were prior to therapy.
Rehabilitation therapy is a treatment that utilizes, among other things, physical exercises. These physical exercises are designed to facilitate and expedite the healing process. The idea is that through strengthening the body, pain can be managed and the possibility of future injuries minimized.
Rehab therapy also has benefits above and beyond the physical. It can also be used to help people regain and boost cognitive function. Rehab therapy may also be used for speech issues, such as after a stroke.
Preventing falls is one of the benefits of rehab therapies
Falls are bad news at any age. But they can be particularly troublesome when the person who suffers a fall is a senior.
Falls in the elderly are often brought about because of a waning physicality and a diminished sense of balance, among other factors.
One benefit of rehab therapy for the elderly is that the likelihood of falls can be minimized. With training, our bodies become stronger and more adept. And it is exactly the same in seniors.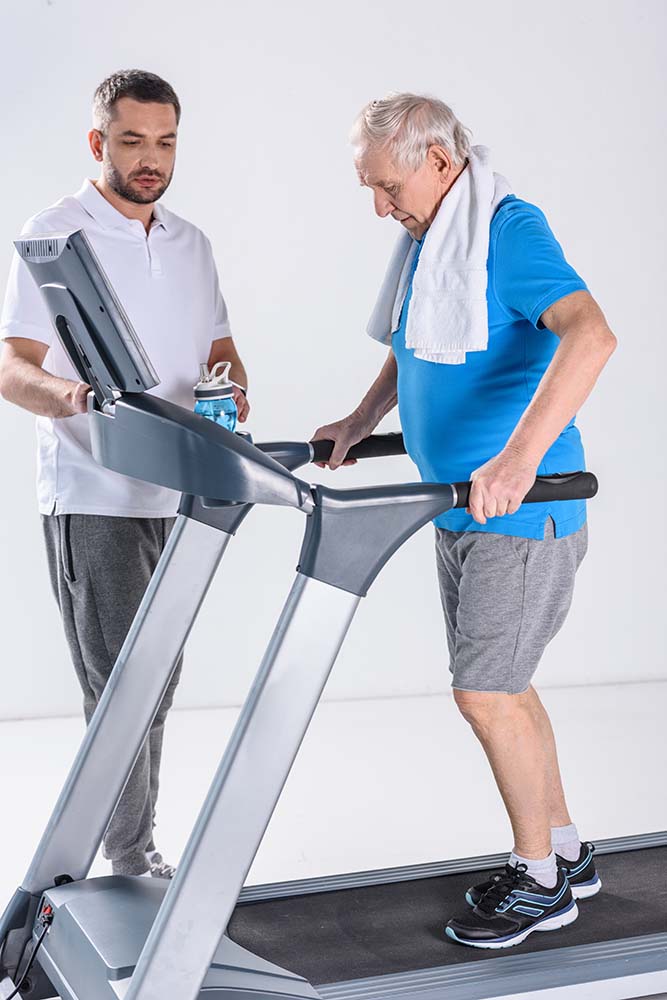 Reducing Infection
Many elderly patients require rehab therapy after a joint replacement operation. Often, this is for a knee or hip.
To benefit and promote healing after this type of procedure, rehab therapy can be used in conjunction with medication to control the risk of infection. With increased blood flow to the affected area, the body also brings its own in-built defense force. This defense force acts to prevent possible infections.
Pain management
One of the key goals of rehabilitation therapy is to reduce the amount of pain felt by the patient. Strengthening both the muscles and joint functions mean that severe pain can be reduced.
In some cases, pain is greatly diminished following therapy. The benefits of rehab therapy for the elderly are obvious; not only does the patient become stronger but they may also be less reliant on medications for pain management.
Of course, this is not to say that pain medications will be stopped entirely. They can, however, often be greatly reduced.
Rehab therapies at Fairview Adult Day Care
To get the most of the benefits that rehab therapy offers, a multi-targeted approach is key. To that end, Fairview Adult Day Care in Brooklyn provides the full spectrum of rehabilitation therapies.
In terms of physical therapy, the center is fully equipped with a great gym featuring numerous machines. The rehab program is overseen by qualified, experienced, and professional therapists who have the patients' best interests at heart.
Occupational therapy (with a focus on mental well-being) and speech therapy are also available. These rehab therapies boost and promote cognitive function. Used in tandem with physical rehab therapy, a complete and holistic approach to health is achieved.
If you would like more information on the benefits of rehab therapy, either for yourself or a loved one, please make an appointment to see us.