Message from Director of Operations Rena Rafailova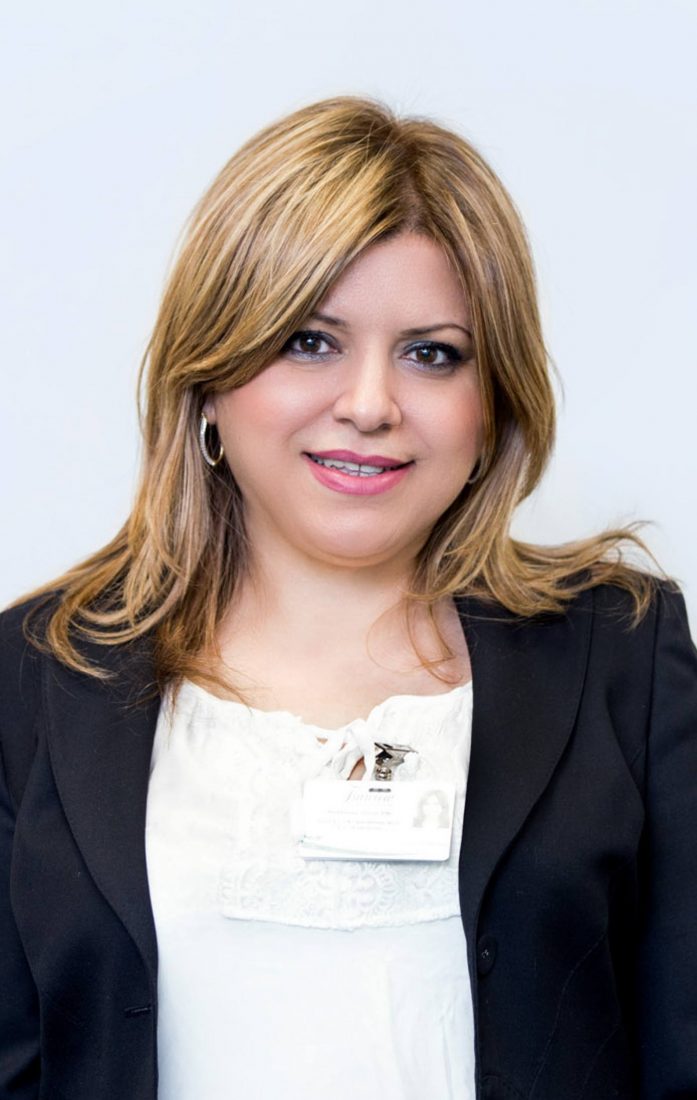 Welcome to Fairview Adult Day Care Center in Brooklyn. I would like to take a minute to talk about our Center and the nursing services offered here.
Over the years, our Center has been one of the best day care places in Brooklyn. We provide a wide range of excellent entertainment, rehabilitation, and nursing services to our clients. It's a place where the elderly can have a great time, while also getting high-quality rehab and excellent nursing care.
We have a great staff who take care of the clients and do everything possible to make them feel happy.
Nursing at our facility involves liaising with all the other services. Nurses are the case managers, the core that obtains most of the information from the client. We make appointments, maintain documentation, and report to doctors any changes in a person's health.
Our role is to maintain or increase the client's physical, cognitive and emotional well-being. We try to prevent any deterioration, any falls, injuries or hospitalization.
We do a lot of documentation to justify why a client is here. But while nursing includes keeping accurate records, it's much more than that.
Independence
Some clients live by themselves, some have home attendants four or five hours a day.
The more we can keep clients in the community the better. We want to keep them as independent as possible. We foster independence. We teach them to be involved in self-care as much as possible.
We speak to their coordinators in the community because they all have medical plans. We speak to their home carers or care attendants. If a client comes in here disheveled, if there is any concern or issue, we would have to investigate.
They all come to check their blood pressure on arrival. The nurses immediately see if anything is wrong. If there is any concern we address it right away.
The clients have multiple specialists, like psychiatrists, podiatrists, neurologists, cardiologists. We ask them to give us a list of all their doctors just in case we need to contact them.
Health education
One of the things we do here is health education for the clients. Most of them have similar diagnoses but they also have individual needs. Diet and nutritional counseling is really important. We do a weight management program. We monitor their vital signs – blood pressure, pulse, weight.
We want to know if they are keeping to, and are happy with, their medication, their diet.  Each client is individual, so individual diet and nutritional counseling is very important.
Even though we have social workers we support counseling for clients. We check blood sugar levels. Diabetic teaching is very important.
Some of them bring their medication in. We buy medication organizers for them, we teach them.
Relatives are important
We do patient education but also family education. We have clients who have speech limitations, sometimes even non-compliant patients. Maybe they are in denial. You have to be very sensitive. So we also work with their relatives, if we see a major concern.
Every patient has the right to deny services if they have the mental capacity to do so. If not, a next of kin or relative can intervene. We can only take care of them for five hours. We are not in the community, so coordination with families or carers is important.
Families are welcome to come but most are at work.
Care, pain management, medication
Some clients have cognitive decline. For example, they don't know how to look after themselves after a stroke. If they are incontinent we have all the supplies, we assist them in the bathroom. For example, we teach them how to properly hold onto the grab bars. If we need to change their clothes, we do.
We have qualified nurse assistants, too.
Pain management is one of the things we deal with; comfort is important. We address pain by first finding out what the cause is. We may have to change or modify our interventions.
For medication, we explain the therapeutic benefits and possible side effects, and what happens if they miss a dose. We tell them what to do if they have side effects. We advise them when to call 911, e.g. if it's snowing or there's a heatwave.
If the person is going for a surgical procedure, they see the doctor. But some don't understand what's going to happen. We go over things. We prepare them for the testing. We write down for them what they have to do.
Everything is done under the orders of a doctor: catheterization, wound care, diabetic or flu injections. We check for TB. Some steps are mandatory: we don't want anybody to have communicable diseases.
Thank you for your interest and I hope you'll visit our facility for more information.