Physical Therapy For The Elderly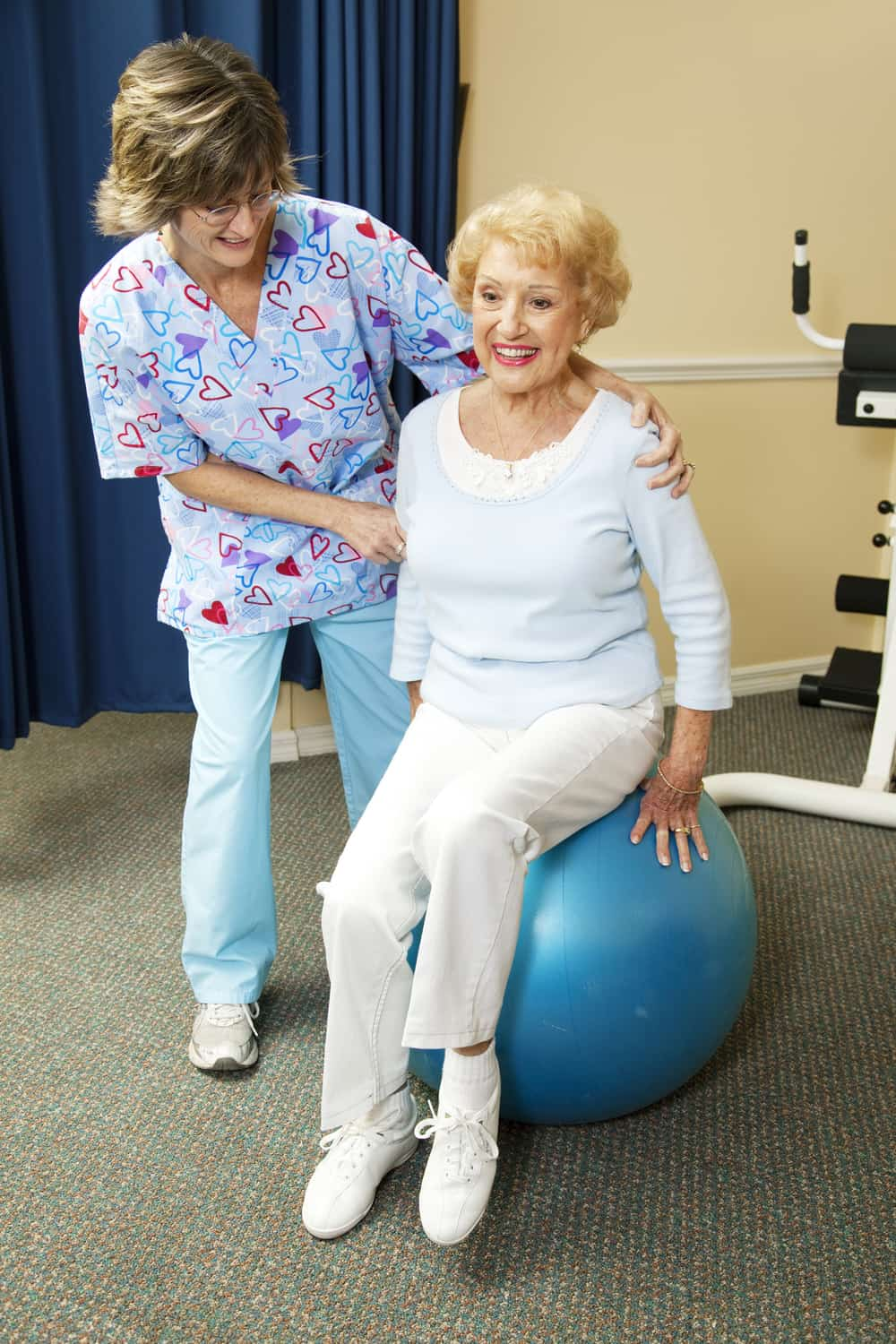 Physical therapy for the elderly is important for health and well-being. If properly supervised it's a great way to improve mobility and recover from serious health conditions. More generally, it can help counteract the effects of aging.
For elderly people in poor shape, it's important to have the right approach to physical therapy. You should aim to take things one step at a time and make slow but steady progress. That way you can help yourself slow down deterioration, keep mobile and retain your independence for longer.
Many elderly people suffer from falls. Physical therapy is a great way to improve your balance and make falls less likely.
Types of physical therapy for elderly people
There are many types of physical therapy for the elderly. Each type may seek to improve any of the following:
pain management
ambulation
transfers of weight
endurance
coordination
balance
muscle strength
range of motion
Physical therapy for the elderly can involve hi-tech equipment or no equipment at all. Many adult day care centers have equipment which can help you monitor your progress. However, simple stretching exercises can also be beneficial. Holding onto the back or an arm-chair and bending your legs one at a time can improve muscle strength. Other stepping exercises are designed to improve balance.
Orthopedic
Physical therapy can help treat those with orthopedic conditions and arthritis-related pain. It can also help people with fractures or sprains. And physical therapy can help those who are recovering from orthopedic surgery. Therapists help you strengthen bones, muscles, tendons, and ligaments.
In all cases, it's recommended that you work with your therapist to ensure the exercises are safe.
Neurological
Neurological conditions include strokes, spinal cord injuries, Parkinson's disease, multiple sclerosis and traumatic brain injury. Here the therapist will seek to increase limb responsiveness and reverse muscle atrophy by increasing muscle strength.
Geriatric
Geriatric physical therapy can help older patients with conditions such as arthritis or Alzheimer's disease. If patients have had a hip or joint replacement, this kind of gentle therapy may be beneficial. Such therapies can also help with balance disorders and incontinence.
The aim of physical therapy here is to restore mobility, reduce pain and increase physical fitness levels.
Fairview ADC
Fairview Adult Day Care in Brooklyn is a place where experts can guide you through a physical therapy regime. Here are some of the tools we can deploy:
Hot packs, cold packs and electro-stimulation to ease pain or decrease inflammation
Resistance exercises and isometric exercises for those who are partially paralyzed
Stationary bicycles may be appropriate for improving muscle strength and range of motion
Balance boards can help people who have had a fall to re-learn their balance skills.
Our therapists can also teach people how to use treadmills to improve muscle strength and endurance.
Our physical therapy unit specializes in promoting the body's natural healing. We take into account the individual needs and the condition of each client. Over the years we've developed exercises which allow clients to use their body's own ability to heal itself. The process is restorative and leads to gradual improvement and a sense of achievement.
The aim of physical therapy for the elderly is to stay active and maintain the ability to move. We help the elderly stay fit and healthy. What's more, we do so in a safe environment, in beautiful surroundings. Fairview is also a place where you can enjoy entertainment, social activities, and health services. Our clients love the socializing that goes with their physical therapy.
Physical therapists often spend more time with a client than the doctor. They listen to them and care for them. Fairview has a friendly and welcoming atmosphere and all clients are treated as members of one big family. That makes them feel good about themselves – and that's really important for recovery.
Visit us at Fairview ADC. We are experts at providing physical therapy for the elderly in a convivial environment.