Liao Showling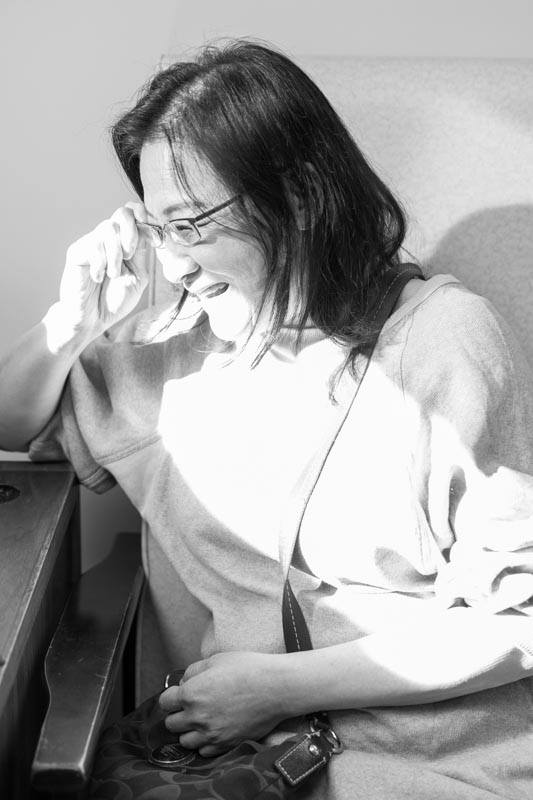 After I had a stroke we looked at many places. I am very happy that I found this center.
When I just came here, I saw people with problems similar to mine and I wondered how it all would go for me here. But I soon after noticed that everybody was so nice. I have changed in this atmosphere, I am a different person now with so much confidence.
I have been coming to this place for two years now. It is the best! People here have made me so optimistic about my future. The way they talk to me makes me feel so good, and I am sure I am going to improve even more.
I receive a lot of very good physical therapies here. Our physical therapists – Leszek, Michael and Tolik – are very nice people and caring professionals. They give answers to any question we ask. Our social worker Victoria is also very helpful in explaining things to us. No matter how many questions we have for them they always help us. What I value here the most is that they teach us how to do things, how to solve our own problems.
I feel like I am an in school again – I am one of the many people who come here after having a stroke. We have group discussions that help us improve our cognitive skills and learn a lot from each other and the therapists. The therapists treat us like a family. I love coming here because people who stay here are my friends and are like brothers and sisters to me.
Occupational therapy and physical therapy exercises are very useful. After all these therapies I feel energetic. We are making so much progress.
Christine, the recreational leader, is wonderful. She gives me so much confidence. She has given me a lot of encouragement and so much hope and inspiration. I really appreciate the people who work here. They teach us to be happy.
I can walk and move on my own now. I go home and can cook for myself. I can move my hands and legs again, I could not do it before. I can now do things for myself without any help.
I used to work for an airline. I don't want to go back to work. I want to enjoy my life. I feel so happy here and I don't want to worry about things again.