Interview With Rehabilitation Director
Physical therapy is a great way to improve mobility and recover from serious health conditions. It greatly helps seniors move more freely and feel better about themselves.
I met Director of Rehabilitation at Fairview Adult Day Care Lech Biernacki to talk about physical therapy for seniors.
Tell me a bit about yourself and your physical therapy background?
I graduated from the Warsaw Sport Academy in 1989 and majored in physical therapy. I worked in Poland and came to the USA in 1996. I have been working at Fairview ADC for 18 years.
What areas do you deal with?
I deal with many vital areas of physical therapy – pain management, ambulation, transfers, endurance, coordination, balance, muscle strength and range of motion.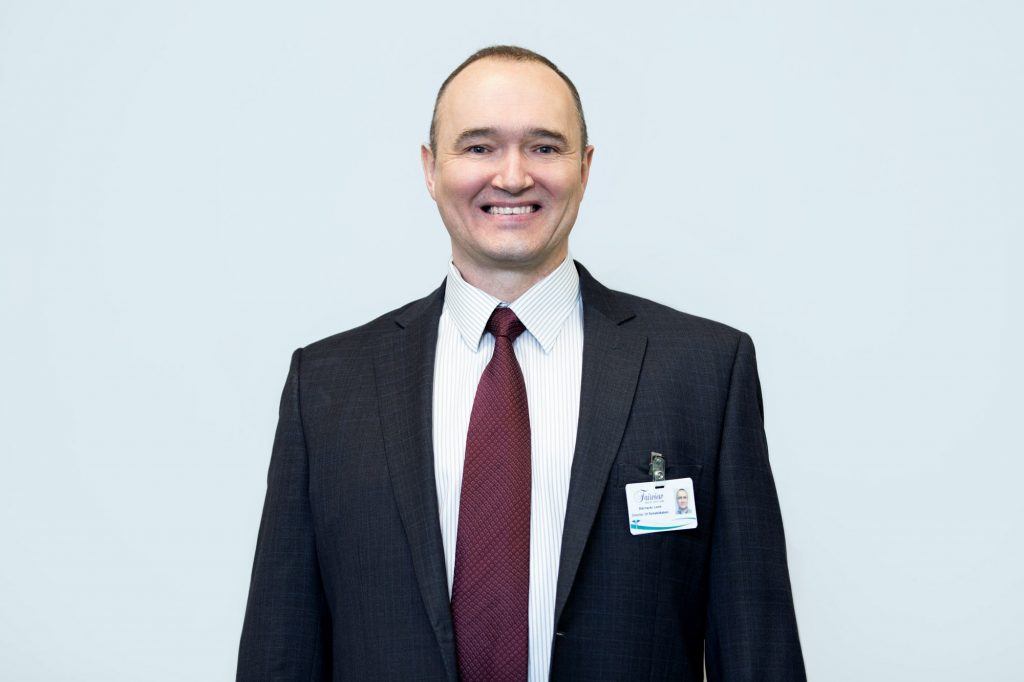 What do you find key to your role?
Well, I think it is important to show your heart and care for your clients. Genuine care is most important in any therapy.
Some people say that the physical therapist spends more time with the patient than the doctor. Here people feel that we listen to them, that we care about them.
I want people to feel that they are at home and that they can get help they need. We have got it written on the wall here: We are one big family.
What do you think you can do for your clients here?
We can help them improve their quality of life. We help those who can improve to get better.
And we slow down the deterioration of those who come to us in poor shape. Even if you can't do much, there is always some small thing you can do to improve the patient's health.
What techniques and tools can staff deploy to achieve this?
Assess them properly, plan their treatment. They often arrive in pain. We can use things like hot packs, cold packs and electro-stimultation to ease pain or decrease inflammation. For paralysed people we use a range of exercises. These include resistance exercises and isometric exercises among many others.
Equipment like stationary bicycles or NuStep can help people improve their strength and range of motion: a good leg can help a bad leg to get going.
For those who have had falls, we have special balance boards to help them relearn their balance skills. We also teach people how to use treadmills to build muscle strength and endurance.
I enjoy working with the people at this facility. There is so much to learn from them.
Some people are so strong. They have will power. It is easier to work with that kind of person. They can achieve a lot with that positive attitude.
I have one TBI [traumatic brain injury] client. He is such an interesting, inspiring person. He's wheelchair-bound. He cannot fully bend his elbows or his knees. His legs are straight. But he's so positive, he is not depressed or crying – he's smiling! He does what he can, so of course that's a lesson for me as well. This guy is incredible. You should meet him!
We have both senior and young people here. I like interaction with our clients. They are interesting to me as human beings. They talk about their youth and the past. I love communicating with them. I love helping. I can make their lives more meaningful and that makes me really happy.
The most important thing in our job is to show care and support and let a person feel good and more confident in what he or she does.