Rehab Activities Can Be Life-Changing If Done Correctly
Adults or seniors who face life challenges due to mental or physical health problems need help. One of the best ways to help them is to get them involved in activities that would keep them feeling calm and serene. These activities, often called rehab activities or therapeutic recreation, are great ways to find the peace of mind they need.
Rehab activities are a set of well-organized therapy activities that can be life-changing for many people. They can improve cognitive skills, mobility, relieve stress, and be fun. These activities also develop functioning and reduce disability.
Those with a social component are especially beneficial. That's because talking to people is great for maintaining and improving cognitive skills, language, and brain function.
What Are Some Rehab Activities?
Examples of these activities include board games, jigsaw puzzles, crossword puzzles, sudoku, quizzes, and many more. They help exercise the brain and improve cognition. As such they complement occupational therapy, which helps people manage the tasks of daily living.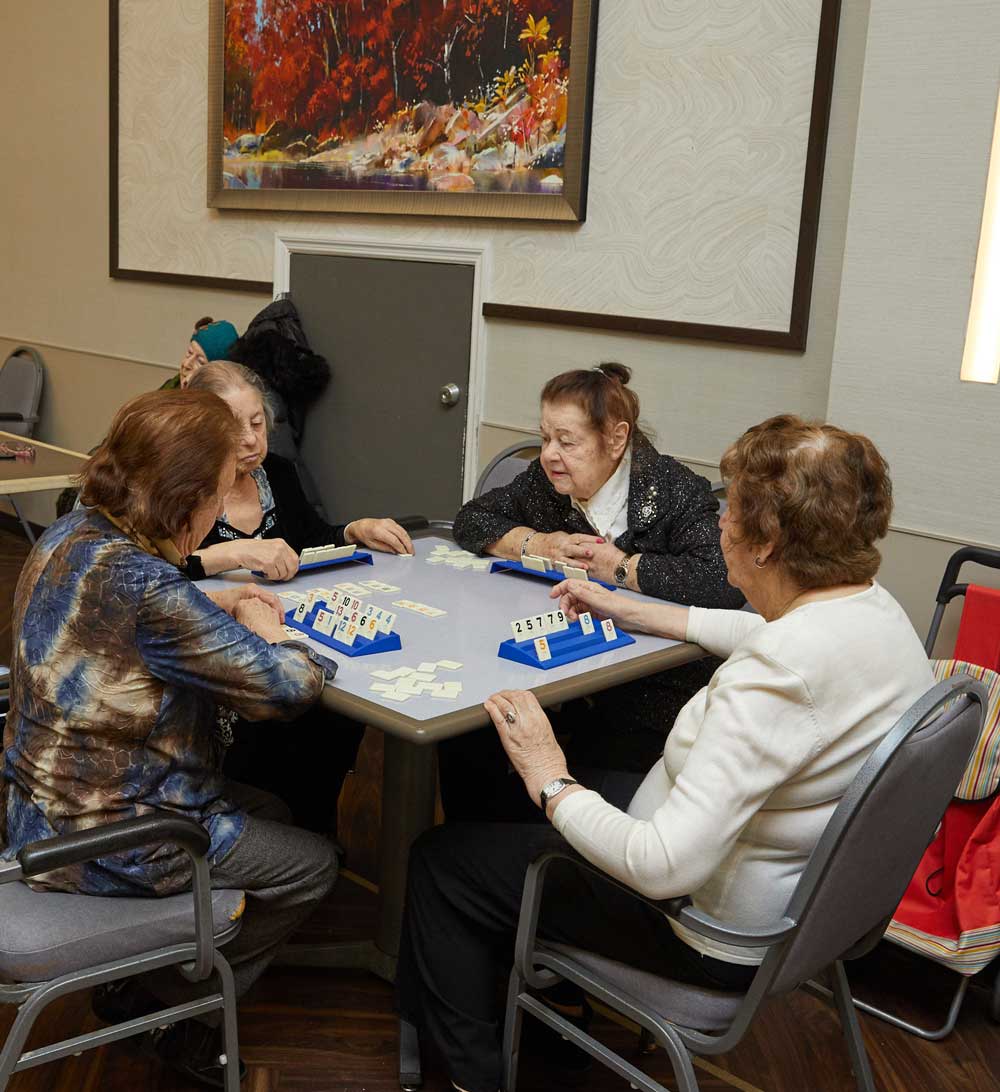 Stress is a killer and so stress-busting rehab activities can make a huge difference to a person's quality of life. Reminiscing about the good old days over a meal with friends makes you feel valued. Taking part in a singalong with others can lift the spirits and bring smiles all round.
Then there is dancing. What better way to engage with others and have fun? Stretching and breathing exercises done safely in a group are also great ways to relieve stress. Taking part in such activities as yoga, Tai Chi or Pilates can help improve confidence and balance, too.
Other types of rehab are physical and occupational therapy, which are, also important part of rehab therapy, with enormous benefits in terms of physical and mental health.
How long is rehab?
There is no specified duration for rehab activities. Everything depends on the condition of the person, and their personal circumstances and motivation. However, many people find recreation therapy fun, worthwhile, and beneficial to their health, and continue with it indefinitely.
What is the process of rehab activities?
Staff at rehab and recreation centers are responsible for ensuring a rich variety of recreational activities. They also oversee all activities to ensure client safety and well-being. They have the emotional intelligence, caring skills and understanding necessary to ensure the success of such activities.
Carers and therapists carefully explain the activity options to clients and listen to, and act upon, any client concerns. Staff encourage participation, engagement, and a positive atmosphere, with banter, laughter, and smiles.
Fairview Adult Day Care Center in Brooklyn NY has a diverse recreation therapy program, with clients taking part in a range of fun activities. Come and join us if you or your loved one would like to improve their mental and physical health through rehab and recreation therapy activities.