Entertaining Ways For Elderly People To Stay Physically Active
The best way for seniors to stay physically active is to be socially active and take part in fun activities. Having a laugh with peers, friends or family while keeping fit is the best recipe for a long, healthy life. Don't miss an opportunity to take part in enjoyable activities that also keep you mentally and physically agile.
Fairview Adult Day Care Center in Brooklyn NY offers a varied program of recreation and fun activities for seniors over 65. We have a fitness gym with state-of-the art equipment and physical therapists to guide you and ensure you exercise safely. This is in addition to nursing and medical care, rehab therapies, hot meals and snacks, and free door-to-door transportation.
Group Fun Activities to Stay Physically Active
Fun, group activities are a great way to socialize and stay physically active. Mental health and physical health go hand in hand, and sharing experiences, reminiscences or banter helps build friendships. Group activities like singalongs, doing exercises together, or playing with pets keeps you active and interested in life.
Avoid a sedentary lifestyle and stay physically active by going on an outing, attending a concert, or playing board games. Taking a walk in the park, visiting a museum, knitting, or painting are more fun when done with other people. Celebrating national holidays with music and dance is another great form of entertainment.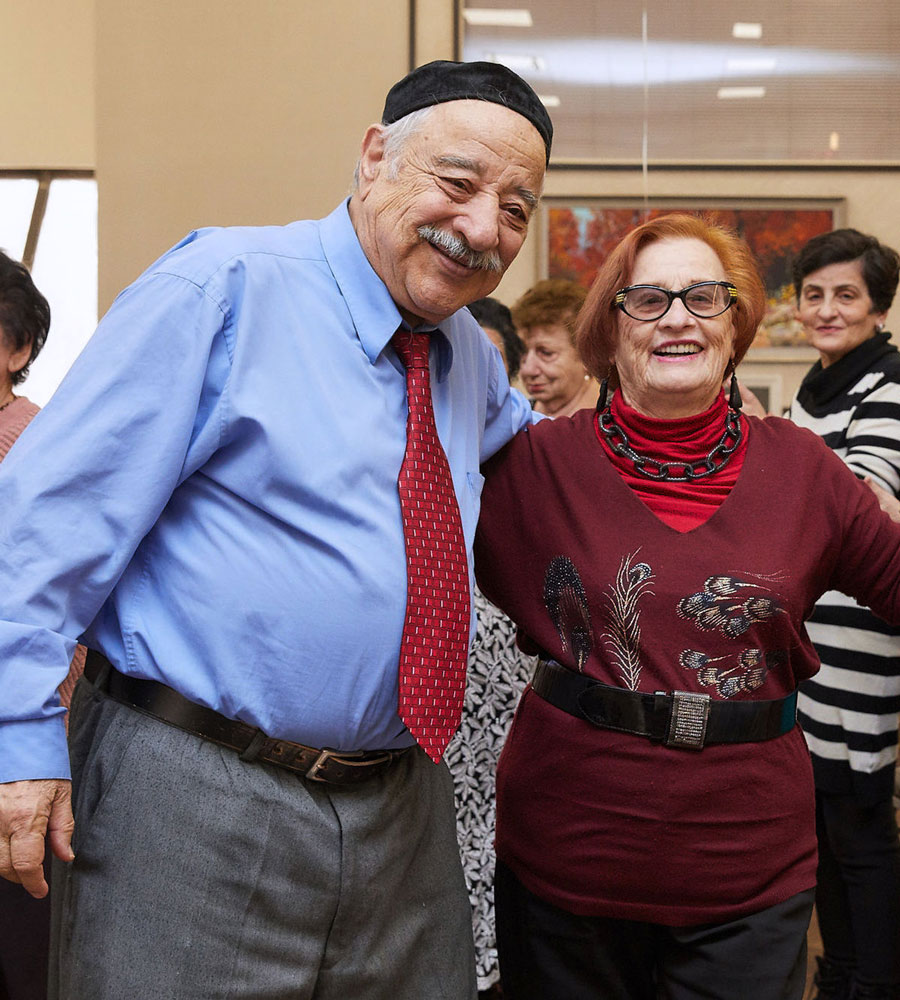 Dance
Dancing is a great way to stay socially and physically active and have good fun at the same time. Whether it's folk dancing, salsa, line dancing or a waltz, the dance floor is a great place for aerobic exercise. Physical exercise of this kind combined with a fun social element makes for lively entertainment. Dancing is great for both physical and mental health.
Never be afraid of making a fool of yourself on the dance floor. Once you get into it, dancing is addictive and the best place to make new friends. Dancing is also great for the muscles, joints and ligaments, as well as for your balancing and coordination skills.
Yoga and Tai Chi
Staying physically active also means looking after your body. Breathing exercises, stretching exercises and flowing movements that improve balance, coordination and posture have known health benefits. And they are all the more fun if done in a supportive and relaxed environment with peers and friends.
Whether it is regular or chair Yoga and Tai Chi focus on techniques that help you stay strong both mentally and physically. They are also a great stress-busting activity because by focusing on certain postures you can empty your mind of worries.
Brooklyn-based Fairview Adult Day Care Center's professional and supportive staff encourage clients to get involved in physical, fun activities with peers. Our recreation activities program brings seniors together in a safe and friendly setting to have fun and stay physically active. Contact us for more information and let us know your concerns. We are here to answer any questions and concerns you may have. Walk in to see things for yourself.
This article is for educational and informational purpose only and does not substitute for professional medical advice. For any questions about your own health condition, speak to a qualified physician or healthcare provider.