Elizaveta Plotkina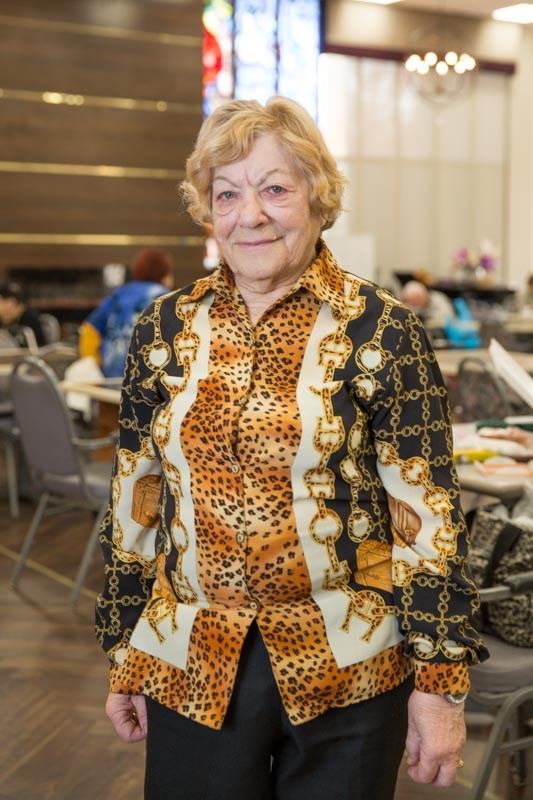 After I lost my husband I started coming here. I come five hours per day, four days a week. I've found sympathy, understanding and love here.
Galochka talked to me when I came here and made me feel so good. We love all the staff. They are so friendly and kind and we all love them. They are all good and do their best for us.
When I come here, they help me with everything. They treat us so well. They meet us, check our insulin, blood pressure. They have wonderful physiotherapy procedures, too. We use them when we need them. They have ample space and great facilities here. The staff is great, very attentive to our needs.
The therapists are great. They give us tremendous support. We have a fitness room and exercise machines. Deep heating procedures help me a lot. I love doing the exercises, and like using the therapies.
We even do dancing classes and yoga, and games are organized for us.
I used to go to other ADC places, but now I only come here. I really think this ADC is the best. They have very good staff and great nurses. They are so knowledgeable and always give me the best advice.
We also get a nice breakfast here, and that's another opportunity to have a chat with friends. The entertainment they put on for us is also great. We have a good vehicle.
I love holidays. They raise our spirits. On holidays or anniversaries, we have actors, musicians coming to perform for us. I myself and all my friends enjoy being here.
They organize excellent lives for us.
This article is for educational and informational purpose only and does not substitute for professional medical advice. For any questions about your own health condition, speak to a qualified physician or healthcare provider.