Holiday Activities for Seniors: 5 Things You Should Not Miss
The holiday season is a fun and exciting time for everyone. There are parties and events to go to and decorations to hang for all to enjoy. The downside is that the icy temperatures and walkways make it more difficult for seniors to get around. Luckily, there are a variety of holiday activities for seniors that keep them from feeling lonely and isolated during this time of year.
There are several fun activities to choose from, whether you're alone or spending time with family or friends. You can enjoy many in the comfort and warmth of your home, plus a couple that allow you some much-needed interaction.
Fairview Adult Day Care Center in Brooklyn NY offers a variety of fun activities. Our therapeutic recreation program includes holiday celebrations, birthday parties, live music, daily concerts and other entertainment activities.
5 Holiday Activities for Seniors
Not everyone prefers the same type of activities during the holiday season. That's why we've chosen a few different types of senior holiday activities for you to pick from.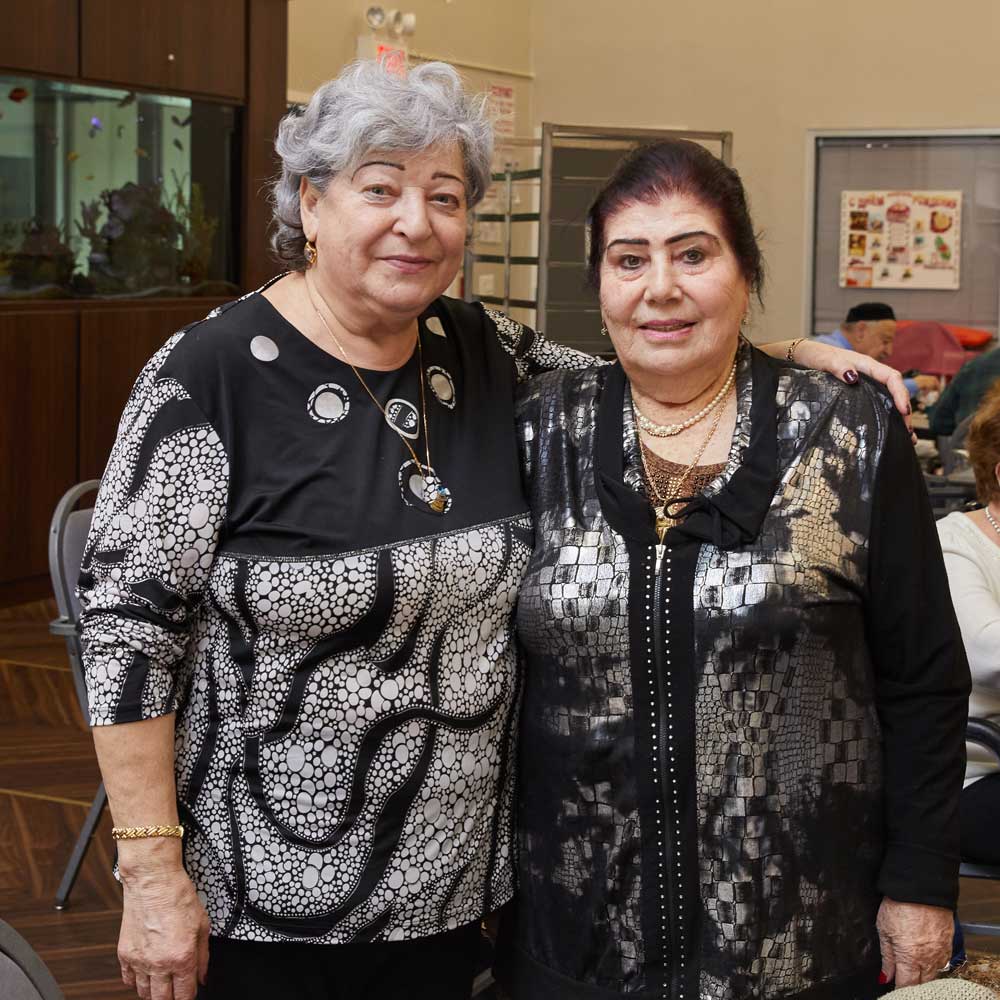 Make hand-made ornaments
Hand-made ornaments are easy to make using a variety of materials. There are several kits available from craft stores that you can try. You can also make up your own using whatever materials you like, like wood, Popsicle sticks, pipe cleaners, and beads.
Those of all ages can get in the fun to bring the family together. You can then hang those new ornaments on your tree or anywhere else to add a festive look.
Start a cookie-decorating contest
If you aren't too picky about the finished product, you can try a cookie-decorating contest. You can use any type of cookie that you like, including an old family recipe or a new favorite. Then all you need is some icing and sprinkles
Everyone can create their own design to try to win the contest. Once they are all ready to go, a selected judge can pick the best one. You can even offer some type of prize to the winner. Of course, quite often the fun of this holiday activity for seniors is more than enough.
See a holiday light display
Whether you live in a large city or a small town, there will likely be some type of holiday light display to view. There are also displays at some religious buildings or even in malls and other shopping areas. You can even drive around the area to see the beautifully lit homes of your neighbors if no public displays are nearby.
Attend a holiday event
Seasonal events are great holiday activities for seniors. These can include concerts, plays, or ballet. There is a wide variety to choose from that are put on by schools or professional performers. You can enjoy as many as you like with your family and friends or even on your own.
Send greeting cards
Staying in touch with loved ones is important year-round but can also provide a wonderful holiday activity for seniors. Holiday greeting cards can help you send loving wishes to everyone you care about. Be sure to maintain an updated address book for those you want to send cards to. This is also a great activity for those on their own to make them feel less isolated.