How Neurological Physical Therapy Helps Brain Disorders
For people with neurological disorders – and that means mostly elderly people – neurological physical therapy can be a life saver. Done sensitively, it can work wonders by improving mobility, balance, coordination, and muscle strength for people with brain injuries.
At Fairview Adult Day Care Center our specially trained rehab therapists offer one-on-one physical therapy and other rehabilitation therapies. This is targeted at people who have had a stroke, brain injuries, or who have age-related neurological conditions. All therapies are tailored to the personal needs and individual circumstances of our clients. If you live in Brooklyn, NY, feel free to contact us if you would like to attend an adult day care.
What follows is a general overview of how physical therapy can benefit people with neurological disorders. For advice on treatments and therapy, talk to a doctor about what is most appropriate in individual cases.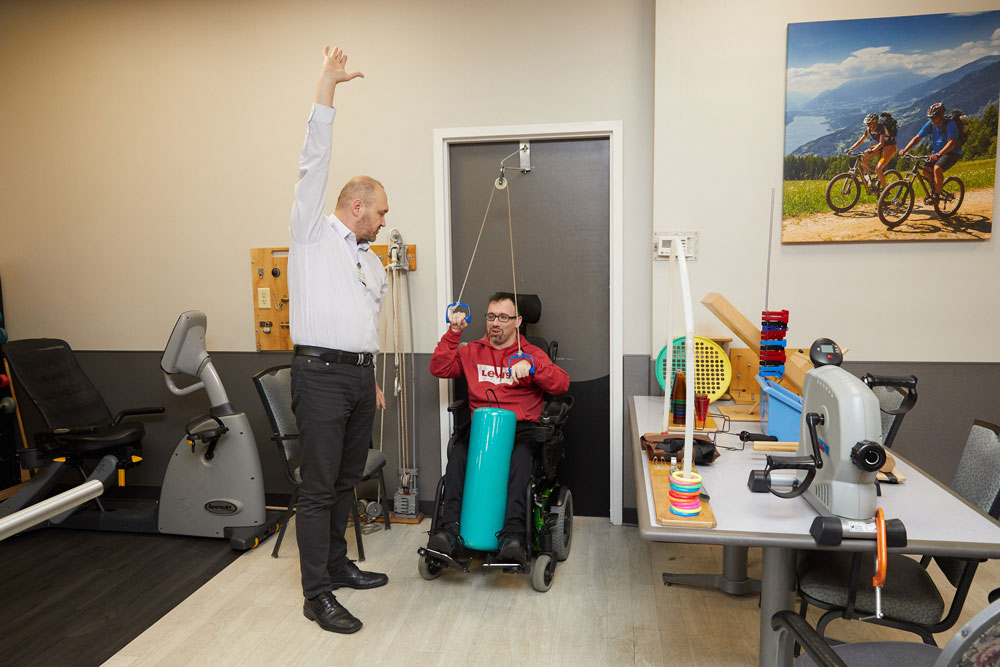 How Does Physical Therapy Treat Neurological Disorders?
Neurological physical therapy can help people with disorders of the central nervous system. These include spinal cord injury, Alzheimer's disease, Parkinson's disease, multiple sclerosis, or cerebral palsy, and people with balancing problems. The therapy works by regularly and repeatedly doing movement exercises, and thus relearning certain motions.
This can help people with neurological disorders to become more independent. Gradual, small improvements can be made that help people with the tasks of daily living. This helps them become a little less reliant on help from others for things like dressing and washing.
Can exercise cure neurological disorders?
Neurological disorders are generally degenerative. Physical therapy is not a cure and cannot reverse symptoms entirely. The aim of neurological physical therapy is to improve the client's quality of life, eliminate pain and make it the best it can be.
Experience has shown that regular physical therapy can improve and prolong the lives of people with mental disorders.
Neurological rehabilitation is especially valuable as a way of improving posture and balance. This can prevent falls, which are otherwise common in elderly people with brain injuries. 
How does physical therapy affect the brain?
Neurological physical therapy can take many forms, from breathing and stretching exercises to aerobic heart and lung exercises. Such exercises can boost your mood, confidence and well-being, and strengthen resilience. By helping to deliver oxygenated blood to the brain, connections within the brain are improved. This improves brain function, with significant physical benefits, too.
This "neuromuscular re-education" helps the muscles, brain, and nerves work in tandem to improve flexibility, strength and balance.
Fairview Adult Day Care Center in Brooklyn NY treats all clients as one of the family and encourages recreation activities, banter, and social interactions. We work to make neurological physical therapy an enjoyable experience that helps adults and seniors to get the best out of life.
Don't hesitate to contact us or come and see things for yourself. We offer live music, well-organized recreation and fun activities that also help with mental health. Our nurses will check your blood pressure, manage medication and are here to help you with other health issues.