Jenny Davudzade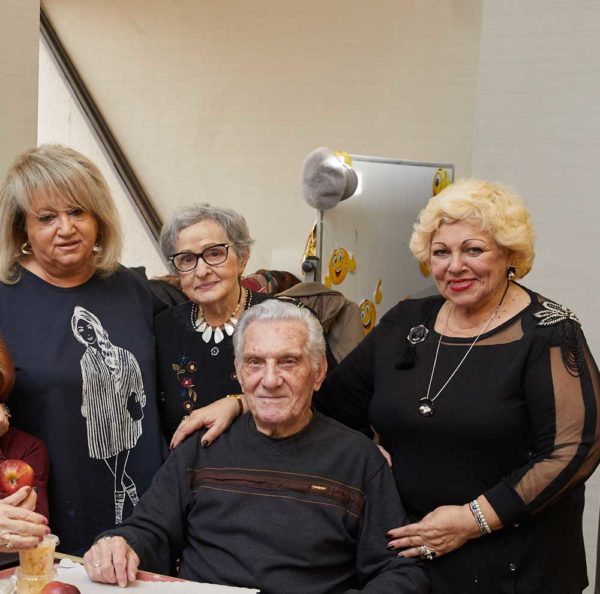 I really enjoy coming here every day and I can't imagine my life without this place. Fairview is a life changer for me. I feel so different when I come here  – very happy and in a good mood.
Quite often, I get up in the morning, feeling very sick and weak. Then I dress up, do my hair and my makeup to come here. And as soon as I arrive, I start feeling great. It is amazing how my condition improves here.
There have been days when our nurses helped me avoid very serious health complications. I am so grateful to them.
I live in Brighton Beach and there are lots of senior day care centers nearby, but none of them can be compared to Fairview. I have attended some of them before coming here. That is why I know this place is the best and it is my home now.
My children are always asking me why I am coming over here all the way when there are centers nearby. I tell them it is because it is wonderful, and I love this place. I told them to come here and see things for themselves. Then they will understand me.
I really appreciate the efforts of people working here. They do everything possible for us to feel good and be healthy. They are great. Moreover, we have everything here – the gym and physical therapy facility are great. We also enjoy various social programs, music and entertainment and absolutely fantastic singers.
We attend interesting discussion sessions, where we discuss great topics and learn from each other.
We also celebrate our birthdays as well as big events and holidays. They are all wonderful. We love preparing for them, we dress up and congratulate each other. The time we spend here is lovely. Our recreation and fun activities are marvelous.
Fairview has fantastic staff. It is a pleasure to be around them. I love our nursing staff who do the regular check-ups. We are provided regular medical supervision, which is very important for me.
This article is for educational and informational purpose only and does not substitute for professional medical advice. For any questions about your own health condition, speak to a qualified physician or healthcare provider.