Adalia Lashchever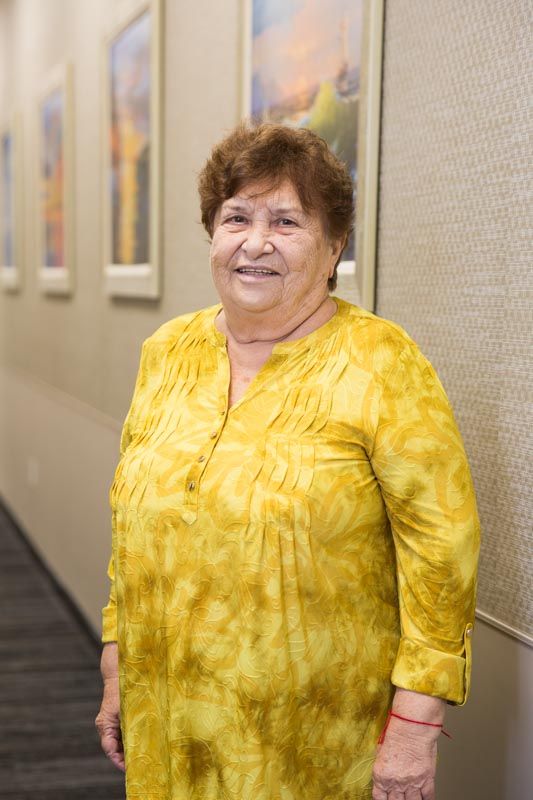 I've been coming to the Fairview Adult Day Care Center for 18 years! This was my first and will be my last ADC. I've spent quarter of my life here. I love the staff and people here so much. Some people were telling me to go to other places. But I never wanted to change this place for another one.
We are here like one big family. The staff are really well-trained. Our physical therapists help us a lot and know what they are doing. I don't need to go to other medical places. They do everything possible for us. I have problems with my knee and legs. And they do everything I need.
Our recreation people are fantastic, especially our singers. I'm here like a fish in water. The staff are so kind and everyone enjoys their time here.
Some people wanted me to come here only three days a week, but I'm still usually coming here four days a week. I feel alone at home, and it's a blessing to be here with kind and nice people.
They are prolonging our lives here with their kindness as well as all the exercises, physical therapy and entertainment. Gena comes twice a week and helps us with muscle exercises which is really useful. And we have a great psychologist and social worker, Raisa Ross. She holds discussion groups which are amazing: she finds the right topics for us to discuss and explains everything carefully, and then goes round the room to sound out people's views.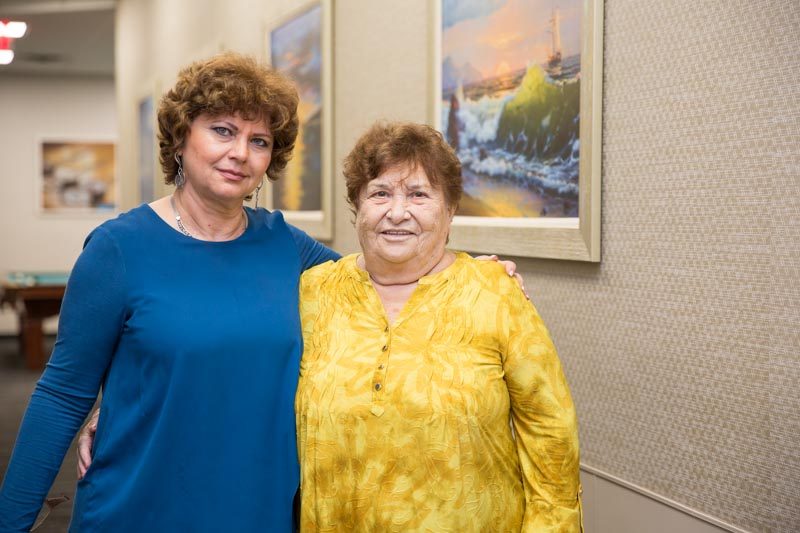 I am 81. I say all this sincerely. Every day Vasya and Lesha sing for us. They love us and we can feel that love. Many of us are lonely people, so that love and caring is really important for us. Masha organizes great games and other interesting activities for us.
Our physical therapists Leczek, Michael and Tolik are so helpful.
Entertaining and craft groups are held once a week. For example, we can do beading or jewelry-making. We've created jewelry for our families and friends, and we also enjoy wearing it here.
Our nurses do daily check-ups. Once, when someone felt so bad, they were so quick in helping that person. I saw with my own eyes how quickly they react in such circumstances. It's nice to be here.
Our Director Rena is a very warm, very caring and considerate person. I love all of them.