Everything You Need to Know About Arthritis Pain
Many are aware of how bad arthritis pain can be. Did you know that gout is a form of arthritis, and can be extremely painful? Osteoarthritis and rheumatoid arthritis are other common forms of this chronic disease. In all cases, symptoms include pain and/or swelling around joints, as well as stiffness and difficulty moving.
While there are dozens of types of arthritis, all of them involve stiffness and inflammation of the joints. People with severe arthritis may have great difficulty walking, climbing stairs or getting dressed. In some cases, joint replacement may be the best option. Arthritis pain happens when cartilage around bone degrades, making bones rub together.
But see what you can do to relieve the pain naturally. People with mild or moderate pain should avoid painkillers if possible. Such pain may be eased by various exercises, and by changing your diet. For instance, it's not a good idea to eat lots of red meat if you have gout. A positive outlook on life also helps you tolerate low levels of pain better.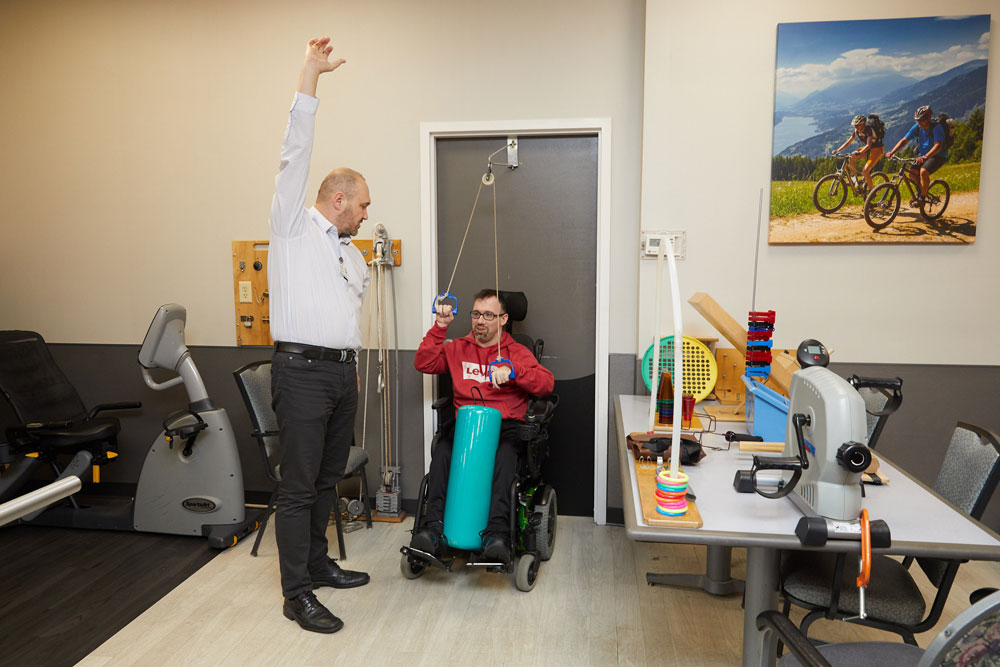 Regular Exercise for Arthritis Pain
Regular physical exercise, including some yoga exercises and physical therapy, can be highly beneficial. Any such program would aim to strengthen your muscles, improve your mobility, and reduce pain around joints.
However, this needs to be done safely, with a careful balance between activity and rest. It's important not to exercise too strenuously as this could do you more harm than good. Group exercises are often a good idea as you get to work alongside others. If you can have a laugh along the way, so much the better for your overall well-being.
If you've been shown how to use them safely, exercise machines can also help.
Massage and Other Therapies to Relieve Arthritis Pain
Specialists with experience of treating arthritis can also help relieve the pain. Gently massaging the muscles around joints can help, as can the use of hot and cold compresses.
TENS treatment involves physical therapists using electrodes to deliver electromagnetic pulses to an affected joint.
Depending on your particular circumstances, some doctors may recommend anti-inflammatory medication. The aim is always to reduce your arthritis pain and improve function, without causing further damage to the joints.
Many people recommend a hot bath with Epsom salts as a good way of relieving joint inflammation and pain.
Rheumatologists are specialists with a deep understanding of arthritis and how best to treat it, and any complications, in individual cases.
The Right Nutrition
All arthritis pain relief activities should aim to boost your immune system and overall health. One of the key things here is ensuring you have a balanced diet with plenty of fruit and vegetables. Also be sure to keep well hydrated with sufficient water or nutritious fluids.
"Anti-inflammatory" foods such as olive oil may be beneficial, while foods containing fatty acids can make joint pain worse. It's important to get the right nutritional advice for pain relief, taking into account your medical history and condition.
Lose Weight
If you are overweight, hip and knee joints come under more pressure so losing a few pounds is a good idea. This can help relieve pressure on joints and alleviate arthritis pain.
Weight loss can also make you feel good about yourself, reduce the risk of diabetes, and help treat arthritis. Research indicates that obese people with arthritis who lose weight generally have better mobility and less pain.
Stay Positive
Make an effort to engage with people, talk to them, have fun and stay positive. It's important to work with others to maintain your mobility, independence and good spirits. Stress is bad!
Stress-busting activities such as games, singalongs, or attending cultural shows can help enormously. Elderly people with arthritis pain can benefit by sharing their feelings with others in a similar position. For those without close family members, or unable to live at home, a friendly care home may be the best option.
We at Fairview Adult Day Care Center in Brooklyn, NY, know very well how to treat arthritis and relieve the pain. Our physical therapists are highly experienced in treating such pain. In addition, we offer great fun activities, such as yoga and dancing, that can do wonders for arthritis.
Contact us to find out how we can help with arthritis. We have all the necessary equipment to help you relieve arthritis pain. 
This article is for educational and informational purpose only and does not substitute for professional medical advice. For any questions about your own health condition, speak to a qualified physician or healthcare provider.