Five Ways to Manage Diabetes in Older Adults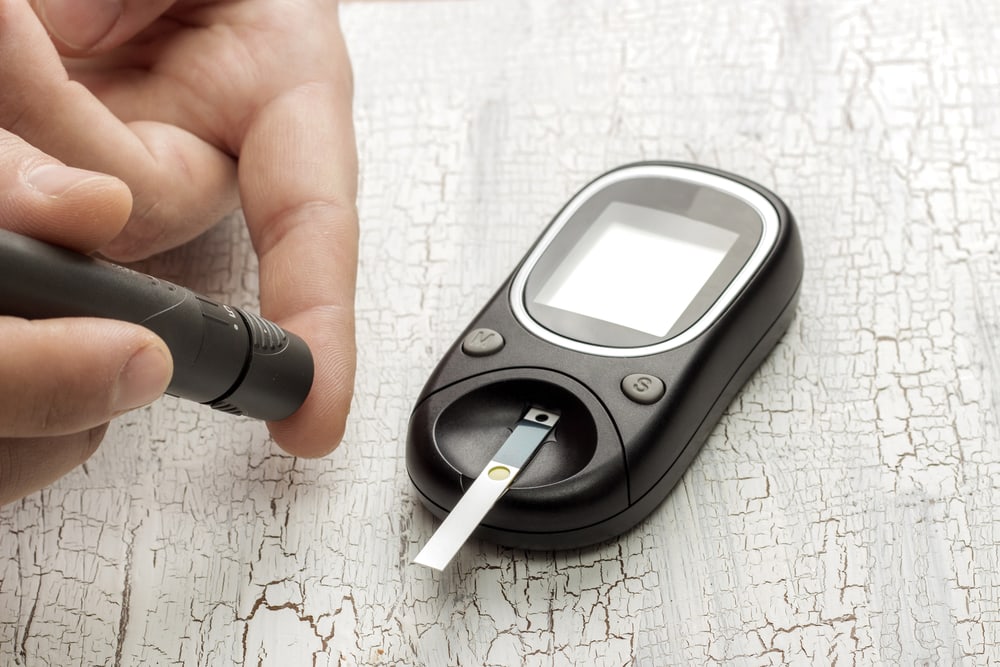 Aging is a strong factor in the overall progression of the diabetes epidemic, and it can be difficult for both those suffering from the condition and their loved ones trying to help manage diabetes in older adults. Having professional help in managing a condition like diabetes can make all the difference in the world.
The impact of diabetes in older adults
Diabetes is a common disease found in the elderly population. About 20% of the population will develop diabetes by age 75. Often diabetes is discussed in regard to middle-aged adults; however, diabetes in the older community can be just as daunting. Diabetes in elderly patients is linked to higher mortality rates, reduced levels of function, and an increased chance of needing to reside in an assisted living community. Diabetes in elderly adults is also linked to increased cardiovascular risks.
How to Manage Diabetes in Elderly Adults
Healthy diet
Diabetes is a terminal illness and requires careful treatments. One way to monitor and regulate diabetes in older adults is to create a health meal plan. It is recommended that those who suffer from diabetes consume a diet that is low in sugar and saturated fats. It may also be a good idea to consult a nutritionist to help construct an individualized meal plan.
Physical therapy
Along with eating healthy, living an active lifestyle is also vital in managing diabetes. In elderly patients simple physical therapy and exercises such as cycling, or even walking can help in reducing the severity of diabetes symptoms. The American Diabetes Association recommends exercising at least five times a day for at least thirty minutes.
Monitoring blood sugar and cholesterol
It is also important that those who suffer from diabetes monitor the cholesterol and blood pressure regularly. Doing this helps reduce the risk of developing heart disease or having a stroke. Monitoring blood sugar is also imperative, as it will indicate if diet is enough to control the diabetes or if additional medication such as insulin injections might be needed.
Visiting the dentist regularly
It is also recommended that elderly adults with diabetes continue to visit the dentist. Those with diabetes are more likely to develop dental issues and are at a higher risk for developing gum disease. It is important to schedule regular visits to the dentist and maintain good oral health care while at home.
Examine feet regularly
Those who suffer from diabetes should make a daily habit of examining their feet for an signs of cuts or infection. For elderly adults, assistance will most likely be needed to ensure a proper check of the feet is completed. If there is any suspicion of an infection or signs of a cut, it is important that a healthcare professional be contacted immediately. It is also recommended that those who suffer from diabetes keep their feet clean and prevent dryness by applying lotion regularly.
At Fairview Adult Day Care in Brooklyn, we know diabetes in the elderly can be difficult to manage, but we know how to make it easier. Here you will find an appropriate diabetic diet, on-site physical therapy, dental and podiatry care. We check blood sugar and cholesterol levels of our clients regularly. Contact our staff for more information on how we can help you or your loved ones handle diabetes in older adults.