Moisey Azov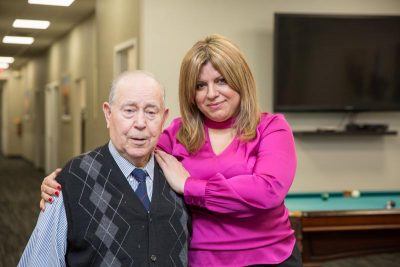 I am 86 years old and have been coming to the ADC for nine years. I enjoy the activities at this ADC. I have never tried any other adult day centers, but I really like this one and cannot fault it.
I have friends here and I love the staff. I write my own poetry and am proud to perform it. I have written 550 poems already. My friends and I also sing in the ADC choir. Besides the cultural activities, I go to the ADC gym and work out on the machines there to keep myself fit, even exercising with the dumb-bells.
My life is never boring at the ADC, so I come here every day. I highly value all the staff for their caring and friendly attitude, but I can't single out anyone in particular because they are all good and they know me well and respect me. I have nothing but praise for the ADC and I will continue to come here.